At North River Boats, we understand that creating the technical specifications of a new Fire & Rescue Vessel for grant and funding proposals can be a challenge for a busy fire department.

To help you and your team with this task we've assembled an illustrated document titled "Key Components of a North River Fire & Rescue Vessel."

This illustrated document highlights 14 of the most important hull design and fire and rescue-related options you should consider for your next vessel.
Download PDF Version (8.5″ x 11″ Print Version)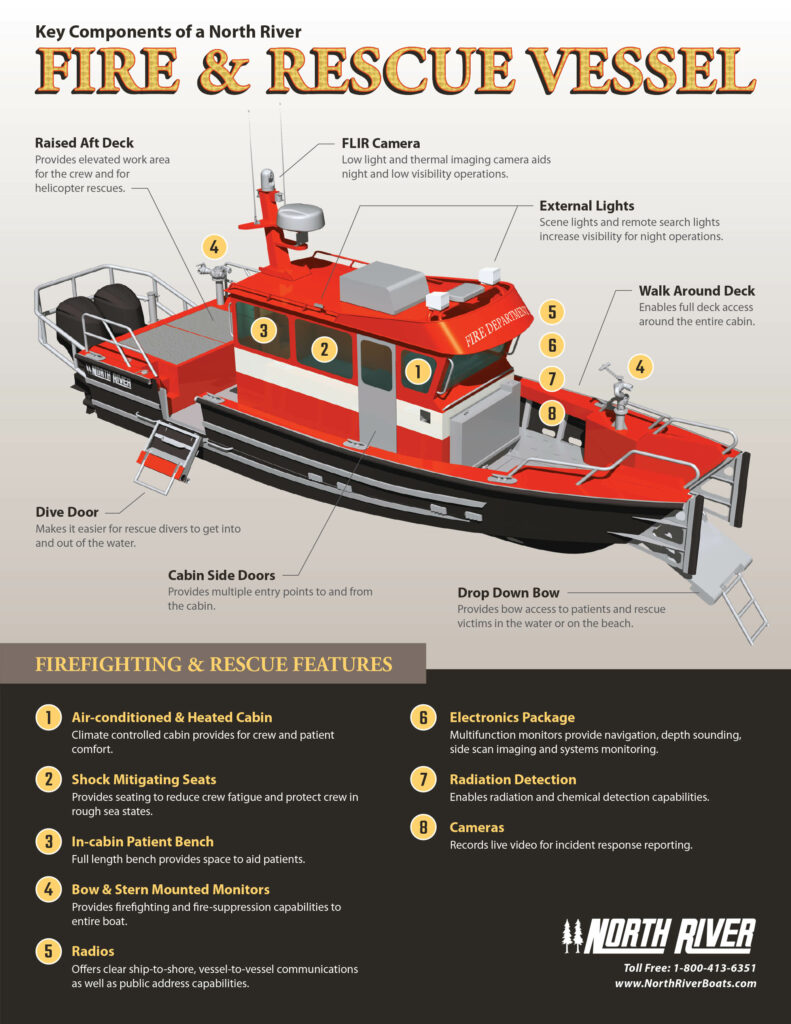 ---
About North River
North River is an Employee Owned Company (EOC) that specializes in designing and building a full range of custom aluminum boats ranging in size from 20' up to 60'. We pride ourselves on our ability to sit down with a customer at the beginning of a project and listen closely in order to design a superb quality vessel that meets their exact application and mission. Our relationship with clients does not end when the boat is delivered, it is just the beginning. North River is proud to support our fire and rescue customers throughout the life of their vessel. We value the feedback provided to us from the field and we rely on this feedback to continually improve the overall quality our product.