23′ Blue Pearl Seahawk Outboard with Rigid Top Frame (RTF)
BOAT PROFILE: 23′ Blue Pearl Seahawk Outboard with Rigid Top Frame (RTF)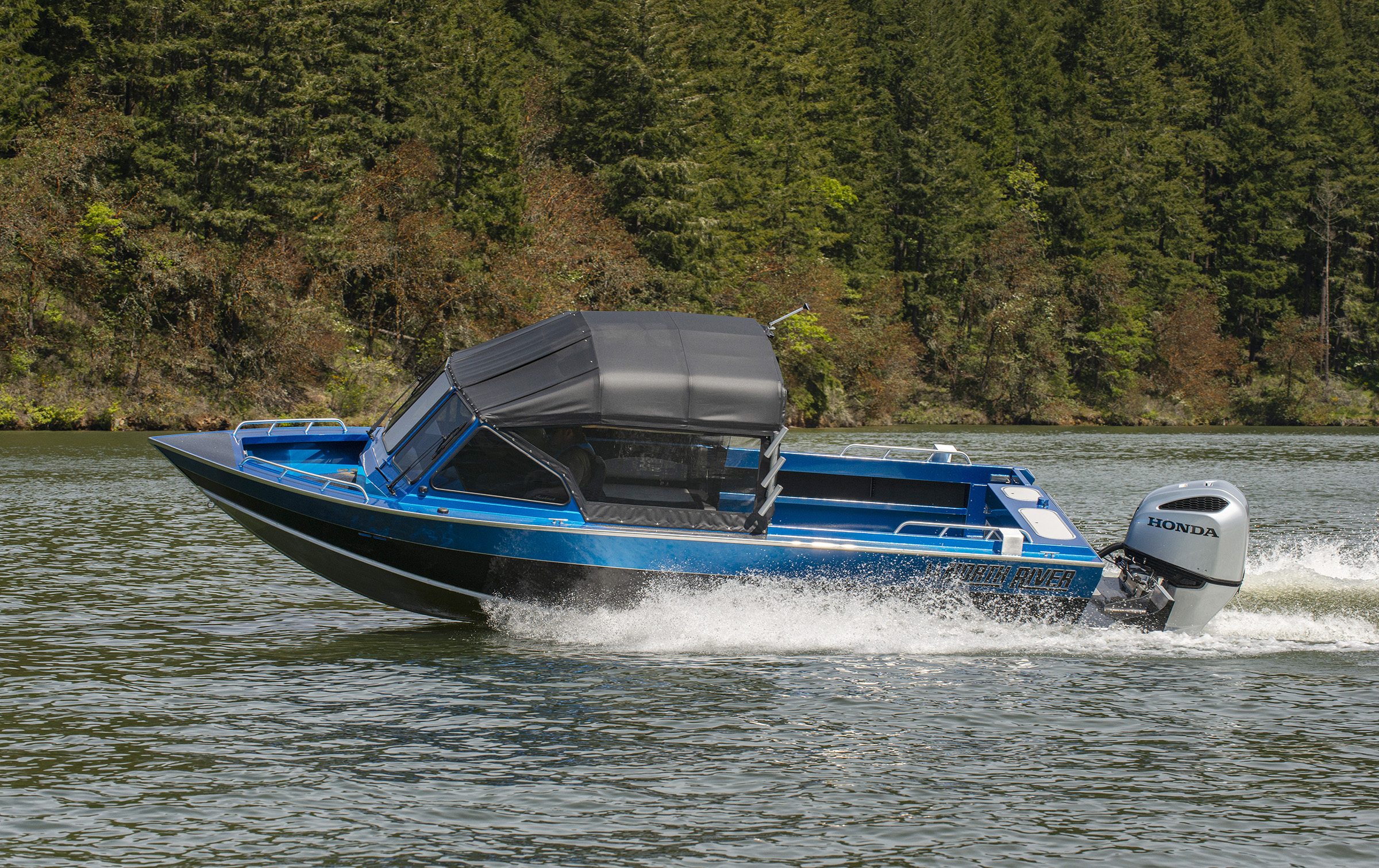 about this boat
This 2022 23' Seahawk Outboard includes optional two color paint, with Intense Blue Pearl on the top side and black metallic on the lower side. Its overall length is 23′, with a 8'6" beam and a 7' bottom that is ¼" thick. The Seahawk hull is shaped and precision welded to increase strength and create a smooth seamless surface to maximize ride, engine efficiency and performance. Powered by a Honda 250 hp four stroke outboard, this vessel's options include a removable powder coated Rigid Top Frame (RTF), a bait box with a Teak-Isle lid assembly, a fish box weld in the aft floor, a boarding ladder and an inboard swinging door on the Starboard transom. View Complete Seahawk Outboard RTF Specifications.
360 Interactive tour
VIEWING TIPS: If you're on a desktop or laptop, use your trackpad or mouse to scroll up or down, left or right. If you have a cursor wheel on your mouse, you can also zoom in or out. To move to the next scene in the interactive, click on white circle targets embedded in the image.
Comments are closed