Hooked Up Offshore Voyager: Pictorial
Hooked Up is the latest in the Offshore Voyager class of boats to be delivered by North River Boats. Blending the ruggedness of traditional Pacific-Northwest aluminum fishing boat design with hand-crafted wood interiors, imaginative cabin layout and the latest in marine electronics, Hooked Up is built to ride, sleep, eat and fish in comfort.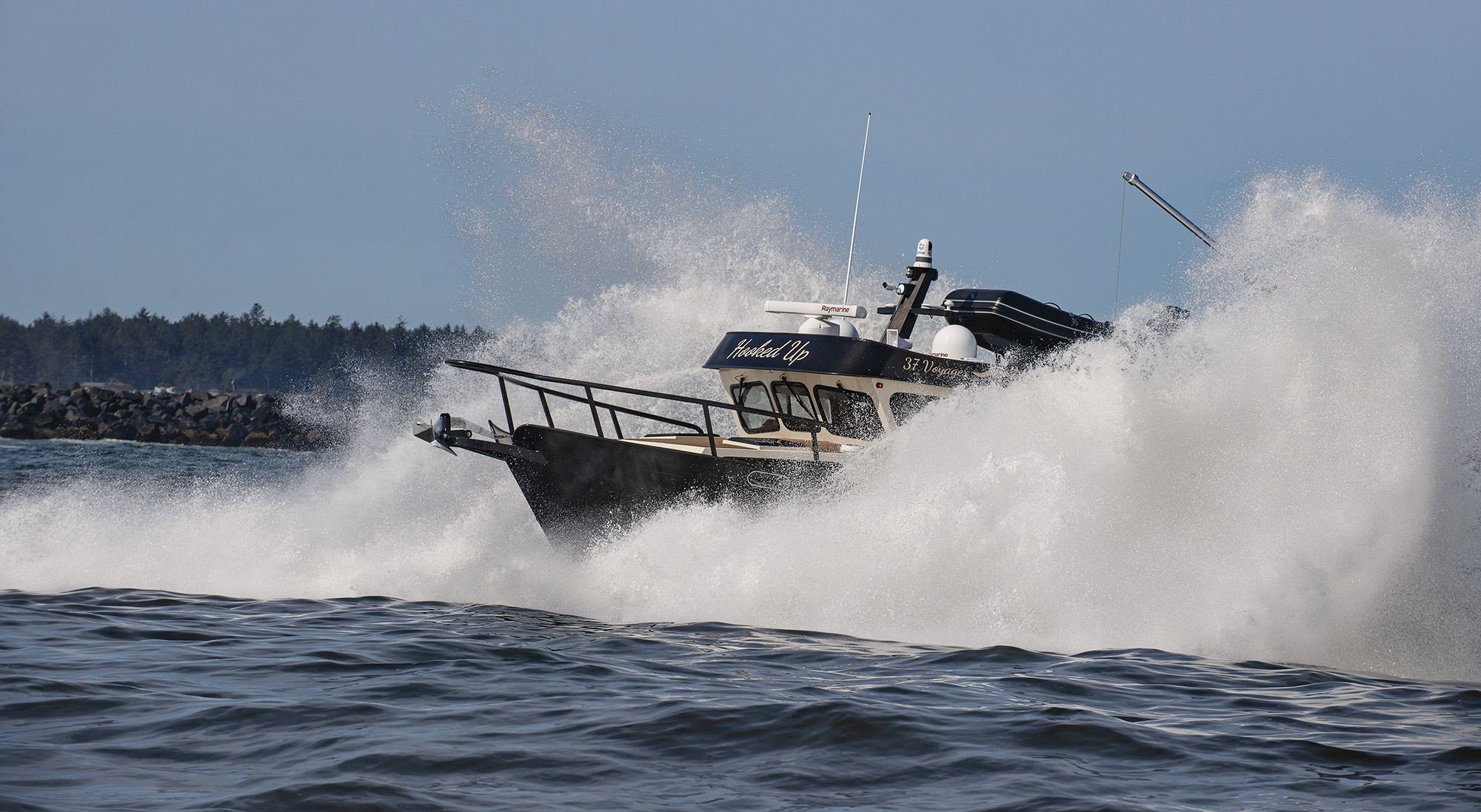 360 Interactive Tour
VIEWING TIPS: If you're on a desktop or laptop, use your trackpad or mouse to scroll up or down, left or right. If you have a cursor wheel on your mouse, you can also zoom in or out. If you're on a mobile device or pad, swipe and pinch to move left/right, up/down or in and out. To move to the next scene in the interactive, click on the white circle targets embedded in the image.
Comments are closed